Disclaimer
You may use the information contained in these pages but do keep in mind that we, the members of Hellenic Aviation Enthusiasts Society "Air-born" do not and under no circumstance authorize you to enter any private, military or restricted area or property.
You may follow the paths depicted on the maps on your own risk. The members of this Society can not be held responsible for any damage to your property or any injury that may result from using these guides nor we suggest or endorse trespassing.
Code of Conduct
Please do not attempt to gain access to airfields, parts of airfields or aviation related premises, without the express permission of the owner or administrator of such property.

Please do not attempt to enter or interfere with any aircraft or airfield installation without the express permission of the owner of the aircraft or installation.

Please do not attempt to record information which is subject to military or industrial security restrictions. In Hellas noting down aircraft serials is prohibited!

While abroad please keep in mind that Hellenic Laws may not apply and vice versa.

Please respect other people's property and privacy while practicing our hobby.

Park your cars responsibly.

Take away with you and properly dispose of any rubbish thus helping preserving the various locations you visit in their original condition.
We would love you to share your experience with us. Happy "hunting"!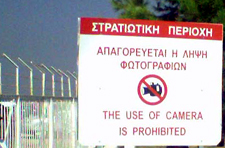 © Alastair McBean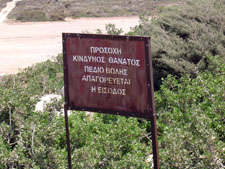 © Panagiotis Pietris
© Apostolos Chatzidimou