The Hellenic Aviation Enthusiasts Society "Air-born" would like to welcome you once more to the web pages of the first Hellenic, organized and officially approved community of people who love to watch planes fly, people who record them with their cameras and in their minds in every corner of the world, people who usually fly in window seats watching the wings flexing, people who like to share their aviation related experiences through exhibitions and meetings, people who collect al things aviation, people who upon runway line-up would love to bring the throttle forward!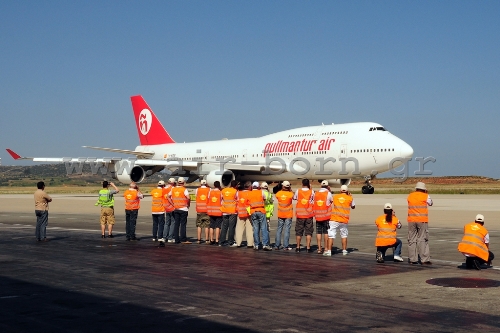 During 1st "El. Venizelos" ramp tour - 20/06/2011 - LGAV/ATH
© Alexandros Filippopoulos

The quest for an organized community of aviation enthusiasts go back many years. Plans, ideas and suggestions were frequently exchanged among many enthusiasts always meeting at one airport or the other, discussing and enjoying their common passion for aviation.
The apparent manifestation of the need for such an organized entity in Hellas is a Society which can help all Aviation Enthusiasts come closer to the object of their passion. Finally, on the morning of February 4th and on the 9th hour, "Air-born" took off for our first official flight after being cleared for take-off by an Athens Court of Law. With our wings flexing and at high altitude we set a course for the full recognition of our hobby and our rights something which for many years lacked official representation and expression. Today, we are pleased to see the Hellenic as well as the international aviation community supporting our presence in such a degree we feel obliged to take our action into an even higher standard. More and more people express their wish to fly high with us and for destinations which cover all aspects of aviation in its course.
Our final destination will be confirming our aviation related quests deep within the conscience of every enthusiast, amateur or professional, and recording Hellenic and International aviation history in the making. So we invite you to fly with us with the carry-on luggage of your desire. Please fasten your seat belts and enjoy your flight.
V1, VR, V2…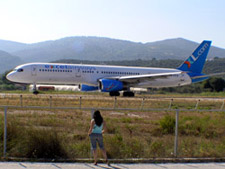 © Gerasimos Spanakis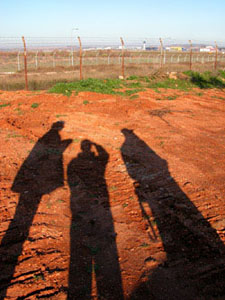 © Georgios Hliopoulos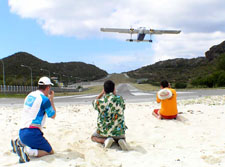 © Apostolos Hatzidimou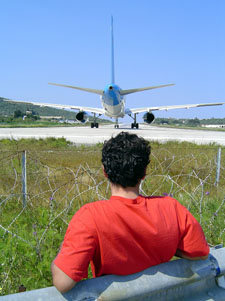 © Apostolos Hatzidimou