The Hellenic Aviation Enthusiasts Society "Air-Born" participated as an exhibitor in the Icarus Aero Expo Athens held at Tatoi Airfield on June 13-15, on the occasion of the 24th Α.Ο.Ρ.Α. (Aircraft Owners & Pilots Association) World Assembly.
Following a series of contacts with the organizing committee and with A.O.P.A. Hellas President Mrs. Yiouli Kalafati, we have reached an agreement and an exhibitor booth was arranged exclusively for "Air-Born". This gave us an opportunity to promote our society and its activities to local and international public and private aviation officials participating in this important, for general aviation in our country, event.
Furthermore, thousands of visitors had the opportunity to learn about our society through the distribution of promotional leaflets and through slideshows projected throughout the weekend. Our society's booth was appropriately decorated with 16 of our members' general aviation themed photographs which apparently caught the visitors' eye and received favorable comments.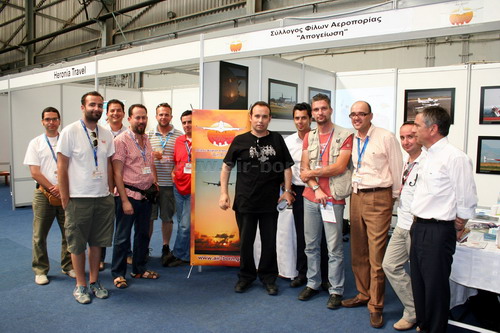 © Konstantinos Zervos
During these three days a large number of our members took the time to visit the exhibition and to drop by our booth. We appreciate all the positive comments and suggestions we received and we would especially like to thank all those who submitted a membership application proving that our presence within the Aviation world has found its way and that we can help all our friends come closer to fulfilling their dreams.
This event was a very good opportunity for many of us to visit once more the Hellenic Air Force Museum and wander around the hangar and ramp. We took the time to marvel their new exhibits. We would like to thank the Museum staff and especially Mr. Markopoulos for their help and for sharing their knowledge and expertise with us.
We would like to thank A.O.P.A. Hellas President Mrs. Yiouli Kalafati for the excellent collaboration and the great interest that was manifested on our club since our first contacts. We are willing to carry on with this collaboration whenever such an opportunity presents itself. We would also like to thank the President of the event organizing committee Mrs. Marina Tzompanaki and A.O.P.A. Hellas Treasurer Mr. Vasilis Kostas for their help and their cooperation.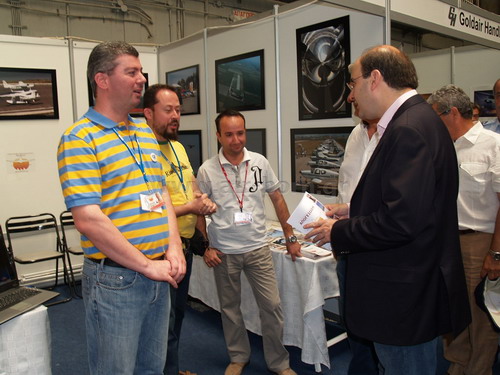 © Giorgos Sfingas